CONTACT >>

Finding your true north
just got a lot easier.
North Rock Leadership is dedicated to helping individuals, teams and organizations make permanent and positive changes in their personal and professional lives. EXECUTIVE Coaching Made Easy

New Approach.
A New You.
_____________________
At its core, coaching is a partnership. You and your coach will work together to determine how you are "wired" and identify your main personality traits. We also work on developing your personal brand. You will learn how human brains behave under certain circumstances and the neuroscience behind how this may prevent you from being your absolute best.
EXECUTIVE Coaching Made Easy

You create your OWN new reality.
_____________________
While we approach much of the work as a team, You have to do a lot of the heavy lifting—and that can be difficult at times. Our discussions are completely confidential, and we will go as deep as you are willing to go. We have some bedrock principles that we review and assess along the way to make sure you are ready to move or "climb" to the next level. Physical and emotional wellness is one of the first "rocks" or hurdles we examine to make sure you are ready for the new journey. Next, we review your equipment and your balance, while charting a detailed, safe path to the summit. While helping you find and define your "true north," your coach will hold you accountable, but also have your back and ensure that your journey is a success.


EXECUTIVE Coaching Made Easy

How we get there.
_____________________
We have an on-boarding process that includes a questionnaire, a personality behavior assessments and a personal strengths assessment, in addition to an initial 90-minute session. From there we develop a picture of who you are now and create a vision of where you want to grow.
We'll meet twice monthly via phone and in person occasionally for 60 minutes with follow-ups in-between to check in on specific actions, commitments, and your assignments. You can always contact your coach between sessions with specific questions or concerns.
North Rock will bill you monthly for the fee amount (or you can use PayPal) and you can cancel at any time.

abundance
to flow naturally to you?

joy and happiness
to follow you always?

your relationships
to be effortless and rewarding?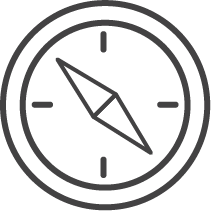 your direction
in both career and personal life to be more focused?
Send me a note with your contact info and
I'll contact you for your first free appointment.
About Joe
Joe Shaffner is a professional development consultant based in the Washington, DC area and Western Maine. Joe has more than 30 years experience in building and leading successful teams in fast-paced businesses around the world. He spent 30 years in software development and sales organizations. During that time, he coached hundreds of successful individuals and teams using tools such as Emotional Intelligence (EQ), DISC, VIA Strengths, Steven Covey Principles, Situational Leadership and the Five Behaviors model. Joe earned his B.S. in business and economics from University of Maine and an M.B.A. from George Washington University. He is a certified Everything DISC and Five Behaviors facilitator, and he is a current participant in an International Coaching Federation certification program. He enjoys playing the guitar and many outdoor sports. He lives with his wife and two sons in Silver Spring, Maryland and the mountains of Western Maine from time to time.
Copyright © 2017 North Rock Leadership Inc. All rights reserved.